Sep 30, 2019 Release Notes
More Datasets, Mapping Centre: Trade Area Intersections/Subtractions, Data Mining Module, API, Predefined Markets + More
In the latest release we squished some bugs and added a lot of exciting new features.
We added the Cannabis data set and a few more from Vividata, including Alcohol, Household Products & Pets, and Real Estate & Home Improvement. This includes variables like frequency of vaping, source of cannabis, and attitudes towards growing cannabis. One of our core strengths is high quality, granular data. We have over 10,000 variables at the postal code level and are always looking to add more. The next release will see a few more data sets from Vividata loaded onto the Polaris Intelligence platform.
The Mapping Centre Module now allows you to create intersections and subtractions of areas. The Create Union in Trade Area function is now within the Fuse Trade Area tab (see below).
Additionally, you can now create ring shaped trade areas (see below)!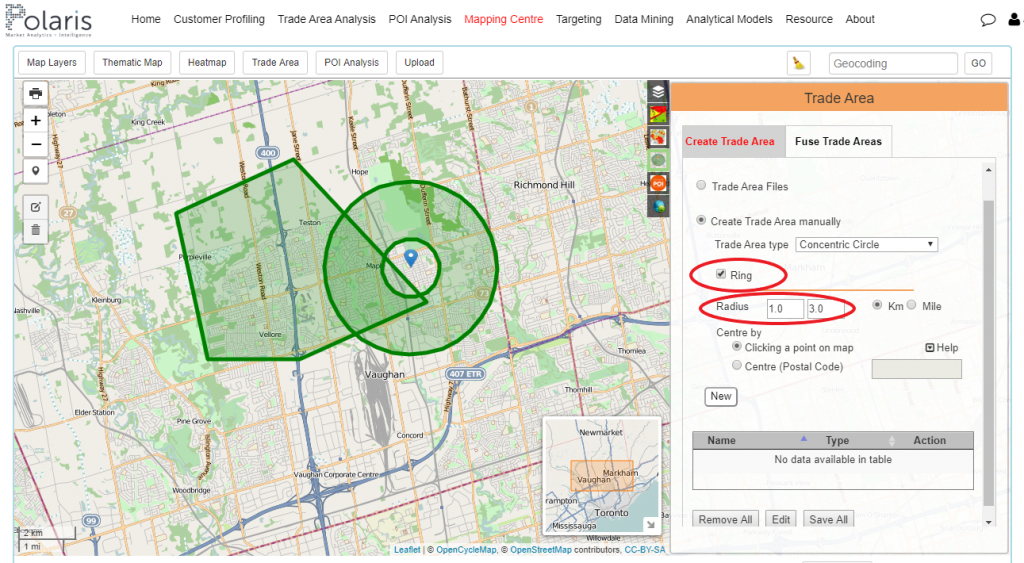 We added a Selected Items section to the Gravity Model. This allows you to select multiple options, with the option to Remove all and Save.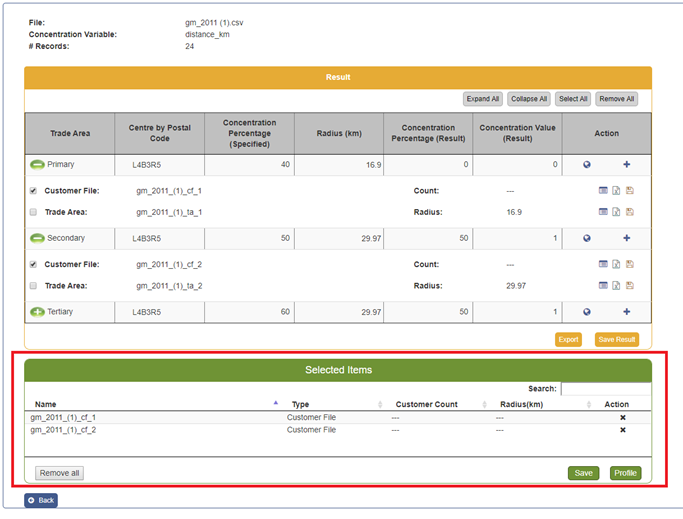 We enabled the Data Mining Module! Please contact us for a demo or instructions on how to use this module.
We added Predefined Markets to the Common Actions tab. This allows you to see the mapping details and a detailed report for CMAs/CAs and CDs.
You can now access our software using an API. We have 3 different APIs for Customer Profiling, Trade Area Profiling and Customized Report Profiling. They enable you to directly query all reports (e.g. demographics, behaviour, lifestyle, psychographics, cannabis). Contact us for an API token, and we'll send you the API reference manual.
We added information about the NUMERIS Scale Manifold Conversion to our Resources page.

Bug fixes
Fixed an issue with trade area file maps not showing.
Fixed an issue with map not showing up in Overview Report.
Fixed an issue where gravity model reports were not working.
Typos and formatting.