Location Analytics
How Does a Store Choose Where to Open a New Location?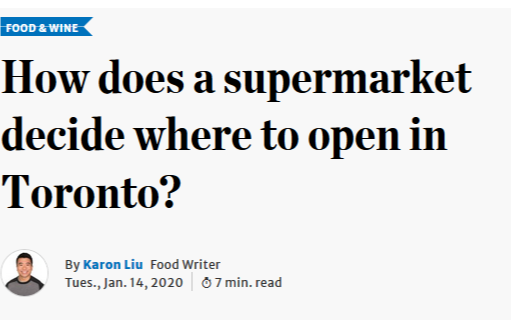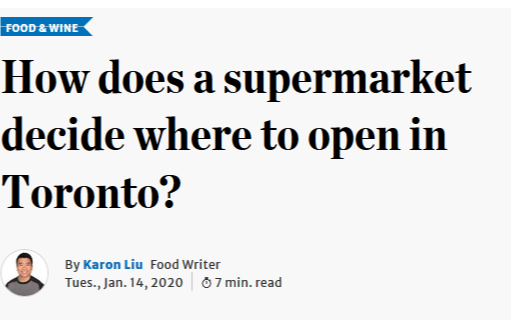 It's not easy to choose where to open a new retail location, let alone a new supermarket. This article from the Toronto Star covers the closing of T & T's Cherry Street location as well as some considerations retailers, especially sophisticated retailers like Longo's, make when they evaluate new locations. Polaris Intelligence is perfect for this kind of use case. Strategists can use Polaris to evaluate neighbourhood demographics (retailers have niche customers that are automatically drawn to them, e.g. the Toronto Star suggests East Asians are drawn to T & T). As cited in the Toronto Star, income, education, age, and lifestyle (e.g. young professionals) may also be key factors to consider.
Once in possession of these kinds of neighborhood statistics, in combination with additional data (for example we have data on alcohol consumption and restaurant visits), retailers can customize experiences for their customers. For example, the Toronto Star cites the in-house coffee truck, mozzarella bar, and fully-liquor licensed premises at Longo's Liberty Village
This data, along with recent and forecasted population and income growth rates can be valuable to retailers, and can help inform decisions like opening 2 Metros and a Longo's in the same neighbourhood and can help avoid situations such as complaints from condo residents that a discount grocery banner was moving in rather than its slightly more refined sister brand (see Toronto Star article).