Release Notes Dec 15, 2019
Saving Map Layers, Predefined Markets, Collapse All button
Santa's elves have been hard at work fixing some issues and adding a couple exciting new features.
We added the ability to save and load map layers and combinations, including Heat Map layers and POI Maps. This means you can save a map that has multiple trade areas, Heat Maps, and Points of Interest, and reload that map the next time you want to edit it.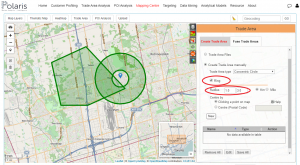 We added the "Pre-defined Markets" tab to the Mapping Centre. This means you can now load up these markets on the map and more easily compare them to your custom trade areas.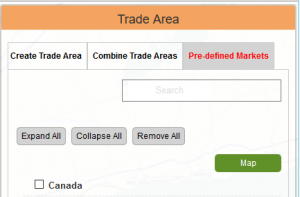 Users usually analyze 250 or fewer variables at a time and standard reports usually contain fewer than 250 variables. We have set an upper limit of 250 variables for custom reports so that users don't accidentally select too many variables and experience slower than anticipated performance.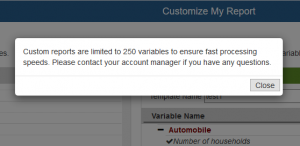 We found ways to improve processing speeds and reliability for reports and search tools.
We added a "Collapse All" button to "Customize My Report"