Release Notes Apr 13, 2020
FSA Trade Areas, Granular Labour Force Reports, Faster Performance
Our latest release includes a little bit of everything! New features, new data, faster performance, and bug fixes.
New ways to define Trade Areas. Users can now define trade areas by uploading a list of FSAs (first 3 digits of the postal code). To take advantage of this feature, upload a Trade Area File as a Point-Based Trade Area and select Forward Sortation Area (FSA) as the Geography Level.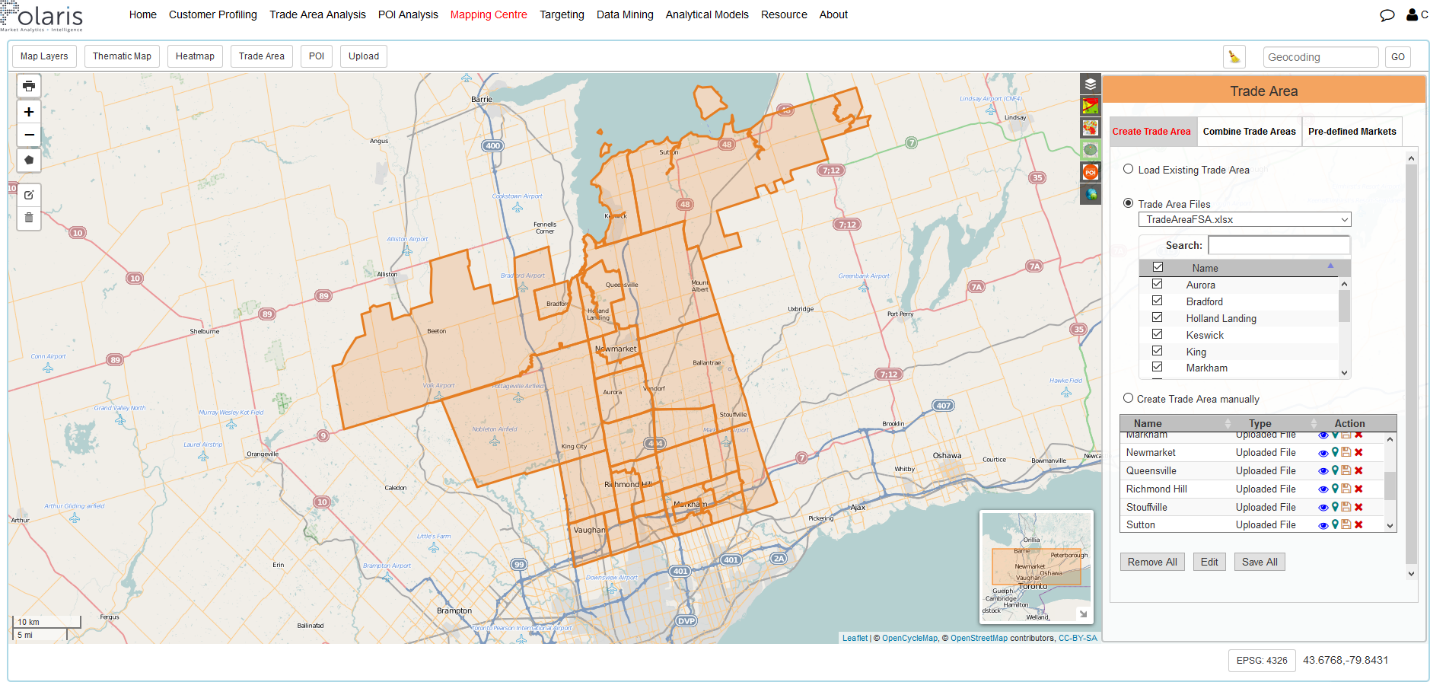 New Reports! We've added a couple new selections for report types: Household Spending by Major Group, Labour Force by 4-Digit NAICS code, Occupation by 4-digit NOCS code. Labour Force 4-Digit consists of 400+ categories of labour force, based on the 4-digit NAICS Codes ranging from Aquaculture Production (1225) to Veneer and Plywood Manufacturing (3212). Occupation 4-Digit consists of nearly 700 categories of occupations, ranging from Aircraft Assemblers (9521) to Senior Managers in Finance and Business (0013).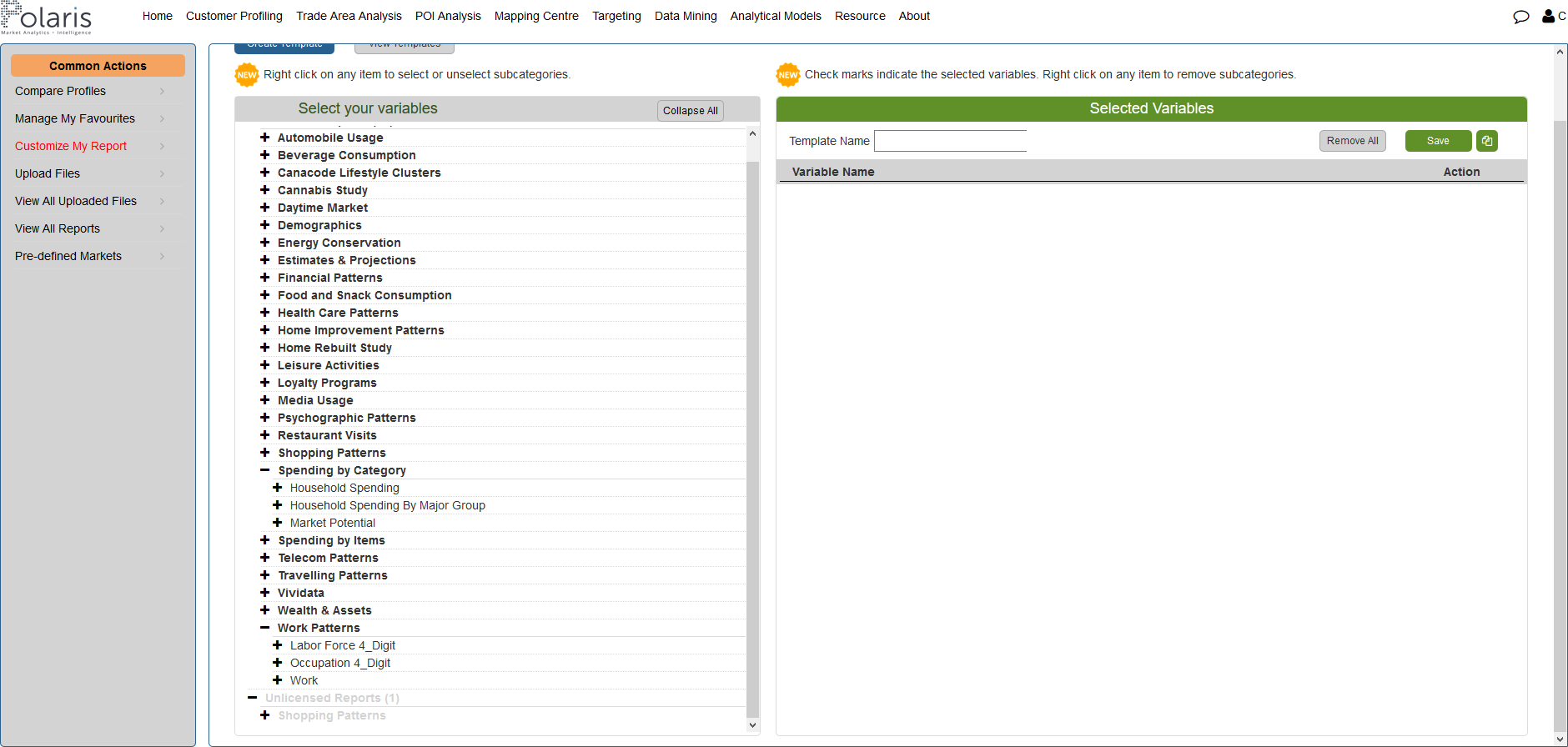 File not found. We made some improvements in uploading files.
We fixed some issues that caused POI layers to be deleted or prevented POI layers from showing up.
In the Data Mining module, we improved exporting and some other small components.
No search results? We've enhanced the searching in Customize My Report and Targeting.
Some small issues in Targeting and Gravity Model have been resolved.
We improved our Saved Maps to work better with POI-Subscribed Filtered Layers.
Hide and Seek. We solved some issues with Trade areas resulting in invisible circles.
Users can now share Zone files with members of their own groups!
We've been diligent in fixing typos across the platform.
We improved performance speeds by creating separate cache tables for reports for each user.
We improved performance speeds by identifying temporary tables for each module that can be deleted more frequently.