Release Notes Feb 25, 2020
Data Mining, Point-Based Trade Areas, Faster Performance
We added a lot of new functionality this release, connecting the Data Mining module to the rest of Polaris, connecting Targeting directly to the rest of Polaris, and adding Point-Based Trade Areas.
We added a new type of trade area called "Point-Based". These trade areas are defined by a single or a group of postal codes. These "Point-Based" trade areas can be combined with each other in the same way that typical trade areas can be, which enables a new level of precision to Trade Area Analysis!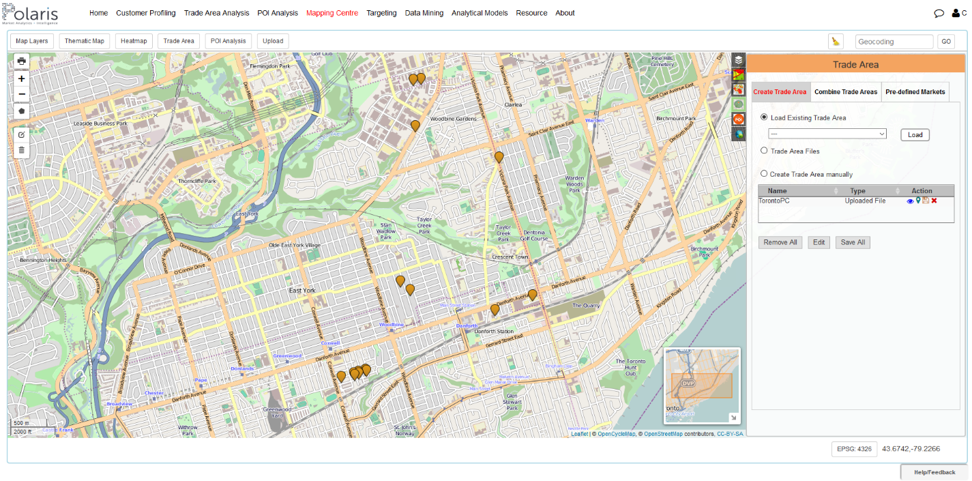 We connected the Data Mining module to Customer Profiling. This now lets users export their customized clusters and processed data created from Data Mining to use with the rest of the Polaris modules, such as Customer Profiling and Feature Selection.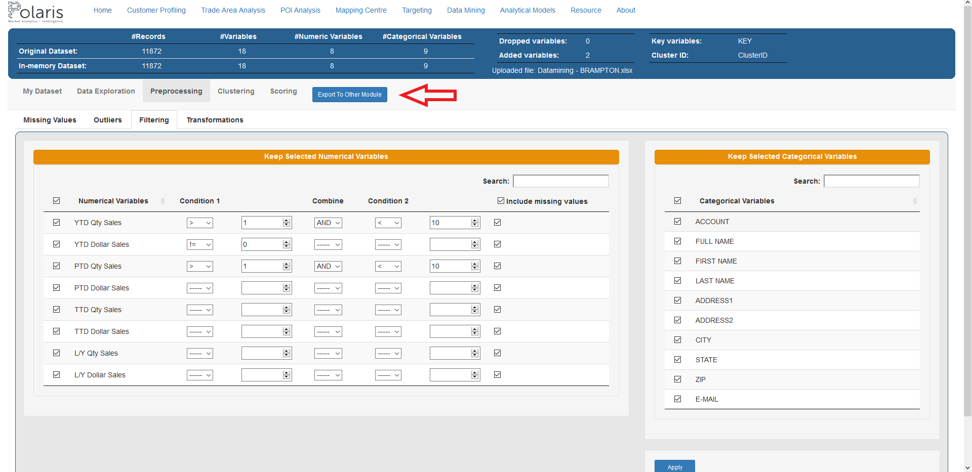 We've started working with a partner to provide corporation data in our POI module. The Subscribed Tab from the POI module is now enabled and allows users to explore Points of Interest (generally businesses) within trade areas or standard geographic regions. Users can search by a POI name (e.g. Shoppers Drug Mart, National Art Gallery), by 6-digit NAICS codes, and users can explore some sample POI data (e.g. contact information and location). Contact us (info@polarisintelligence.com) to get fully enabled for in-depth POI data (e.g. indications of # of employees, ratings, alerts, square footage, etc…).
Compare Profiles now shows the radius of circular trade areas.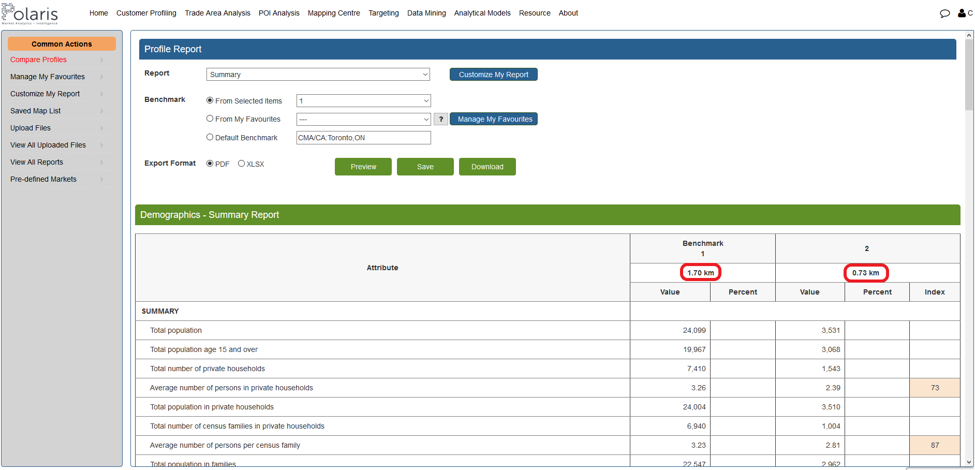 Users can now export customer files from the Targeting module directly to other modules such as Customer Profiling. Once it's been sent to Customer Profiling, it can also be sent to Feature Selection, so users can see the other distinguishing characteristics of the group being targeted.
We improved performance by making the user cache more efficient
We fixed bugs in:

Variable searching
Loading/uploading/sharing trade areas
Creating Targeting markets
The POI module
Saved map layers