Press Release
Vividata and Manifold announce their partnership to launch new analytics capabilities in Polaris Intelligence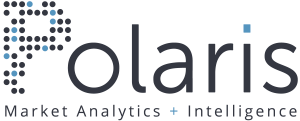 Vividata, Canada's leader in consumer and cross media research, and Manifold Data Mining have partnered to deliver market insights within Manifold's newly updated Polaris Intelligence platform.
Applying collaborative filtering and supervised deep learning techniques to Vividata's Survey of the Canadian Consumer (SCC) and Consumer Cannabis Study, Manifold has extrapolated the survey to the 6-digit postal code level. Marketers, data scientists, modelers, and analysts can leverage the power of Vividata to gain consumer and market insights across Canada at both standard and custom geographic levels. For each 6-digit postal code, this new data product provides estimates of what products consumers buy, where and how often they shop, how much they spend, which media channels they use, their lifestyles, as well as their attitudes.
Vividata's Survey of the Canadian Consumer, with nearly 40,000 respondents (aged 14+) and over 60,000 variables, is the most comprehensive single source cross-media, product, attitudinal and brand research study in Canada.
Dr. Zhen Mei at Manifold states, "Vividata's Survey of the Canadian Consumer is an excellent source for behavioural and psychographic insights. Its large sample size and extensive coverage of 40+ markets provide us with a solid foundation for extrapolating the survey accurately to all 6-digit postal codes in Canada and ensures high predictive power for data modeling. We are privileged to partner with Vividata to produce this data product."
Manifold's Polaris Intelligence platform is also applied to the post-legalization Consumer Cannabis Study by Vivintel, the custom research arm of Vividata, providing especially relevant insights to cannabis brands, media and government. This database within Polaris, delivers a comprehensive understanding on adult use, health and wellness, and potential cannabis consumers.
Tosha Kirk, VP of Client Services at Vividata says, "Manifold has a trusted and well-respected tenure within the data and analytics industry. Their segmentation, mapping, and trade area analysis, when combined with Vividata's studies, provide insights into Canadian consumers at micro-geographic levels. Connecting all these dots with analytics and actionable insight will help marketers grow their business sustainably."
The modeled Vividata studies are available for licensing at all geographic levels through Manifold Data Mining Inc. and on the online analytics platform: PolarisIntelligence.com.
About Vividata:
Vividata is Canada's authoritative source for insights on multi-media and consumer behaviour. It is the leading provider of cross platform audience measurement for publishers. A tripartite, not-for-profit organization, Vividata is governed by a board of directors representing the interests of Canadian publishers, agencies and advertisers.
Vivintel, the custom research arm of Vividata, offers bespoke solutions to deliver 'a closer look' at unique research needs. Through syndicated surveys and reports, segmentations, custom studies, first and third-party data integration opportunities, and strong partnerships, Vivintel provides a complete suite of unified solutions for actionable data.
For more information on Vividata: Vividata.ca
About Manifold:
Manifold Data Mining Inc. is a leading provider of granular micro-marketing data products and analytic services in Canada.
Manifold Data Mining Inc. help clients transform data into actionable insights. This process typically starts with helping clients understand their own data, continues with leveraging comprehensive consumer datasets, and leads to applying Manifold's two decades of experience in analytics, consulting, and research for over 1,000 businesses. Manifold's experience and cutting-edge Machine Learning and AI research allows them to tailor their approach to fit their clients specific needs.
For more information on Manifold: ManifoldDataMining.com