Release Notes July 27, 2020
Quiet Bug Fixes and Performance Improvements
This month's release is a quiet one: bug fixes and performance improvements. You might not notice much other than Polaris running a little faster.
If you're using an adblocker, you'll get a warning now. Adblockers are known to interfere with the Mapping Centre, particularly Heat Maps.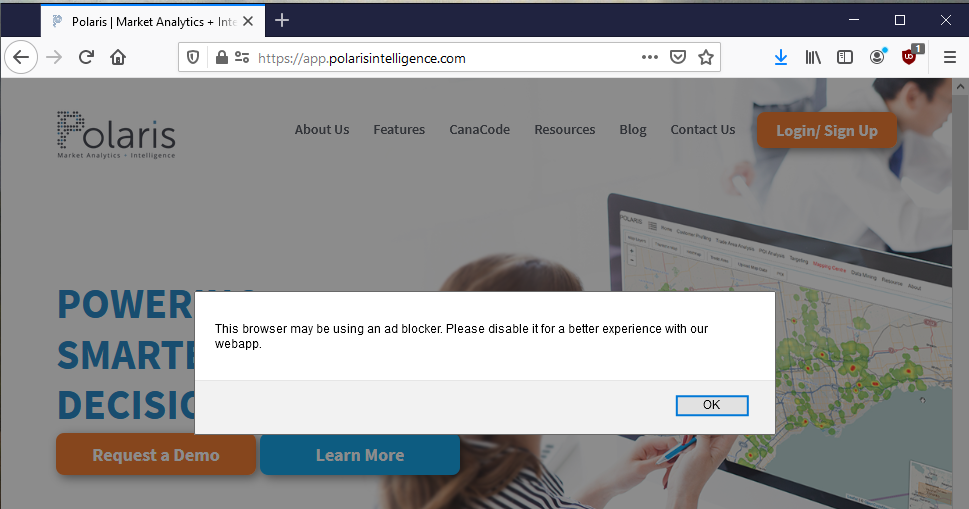 We made improvements to the Data Mining module, including validating data and column headers and user interface simplifications. Contact your account manager for more information.
Clicking the Headers in the Compare Profiles tab navigates you directly to the selected module. For example, clicking on Customer Files takes you to the Customer Files page, where you can share your Customer File with another user in your group, rename it, or delete it.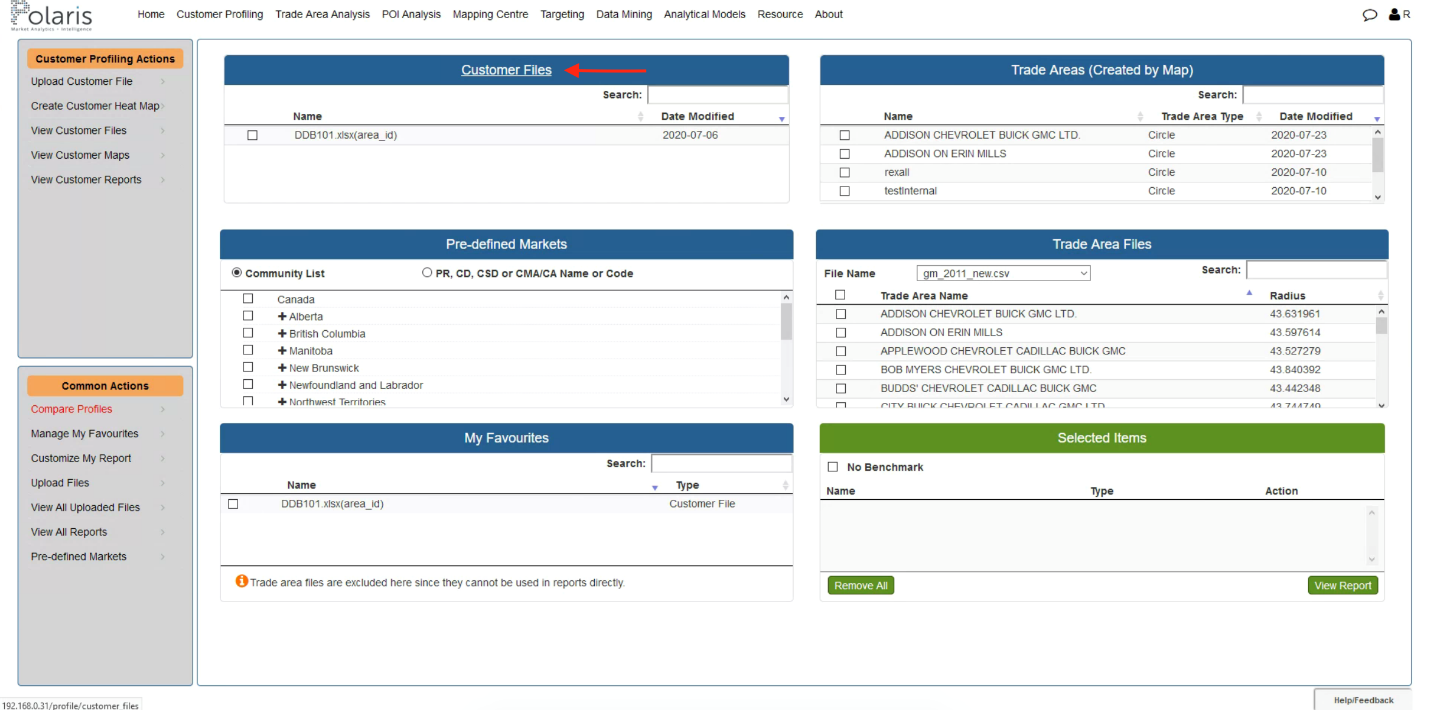 Security is important to us. That's why we now require users to change their password at least once a year.
We made some other small aesthetics changes and bug fixes.