Release Notes May 4, 2020
Mapping Centre, Trade Areas, POIs, sharing custom reports, and Data Mining.
The Mapping Centre, Trade Areas, POIs, sharing custom reports, and Data Mining saw a number of improvements this release.
In the Mapping Centre, you can now save a picture of your map as a PNG through our new download map feature!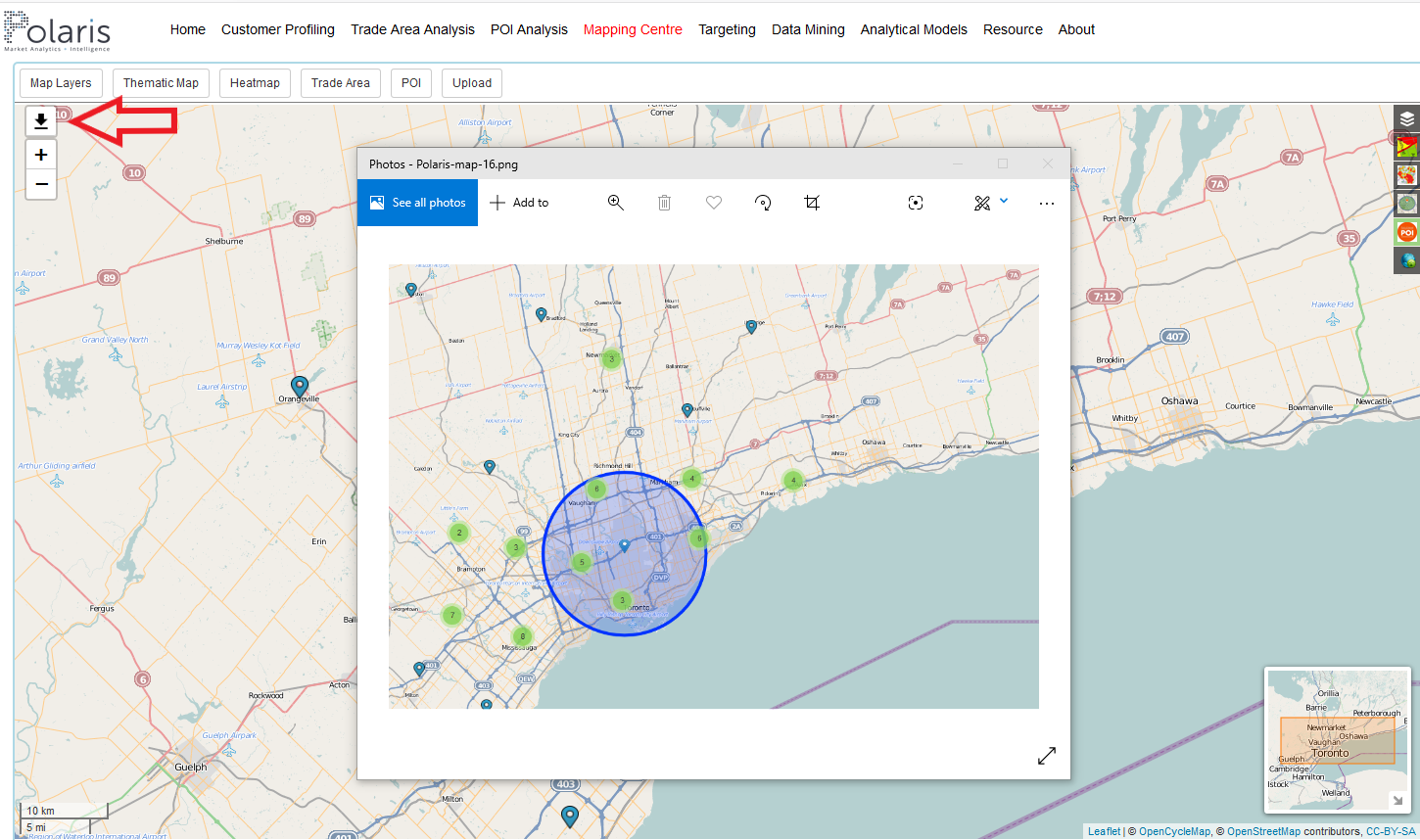 When creating trade areas, you can now use latitude and longitude instead of postal code to define the centre or other points!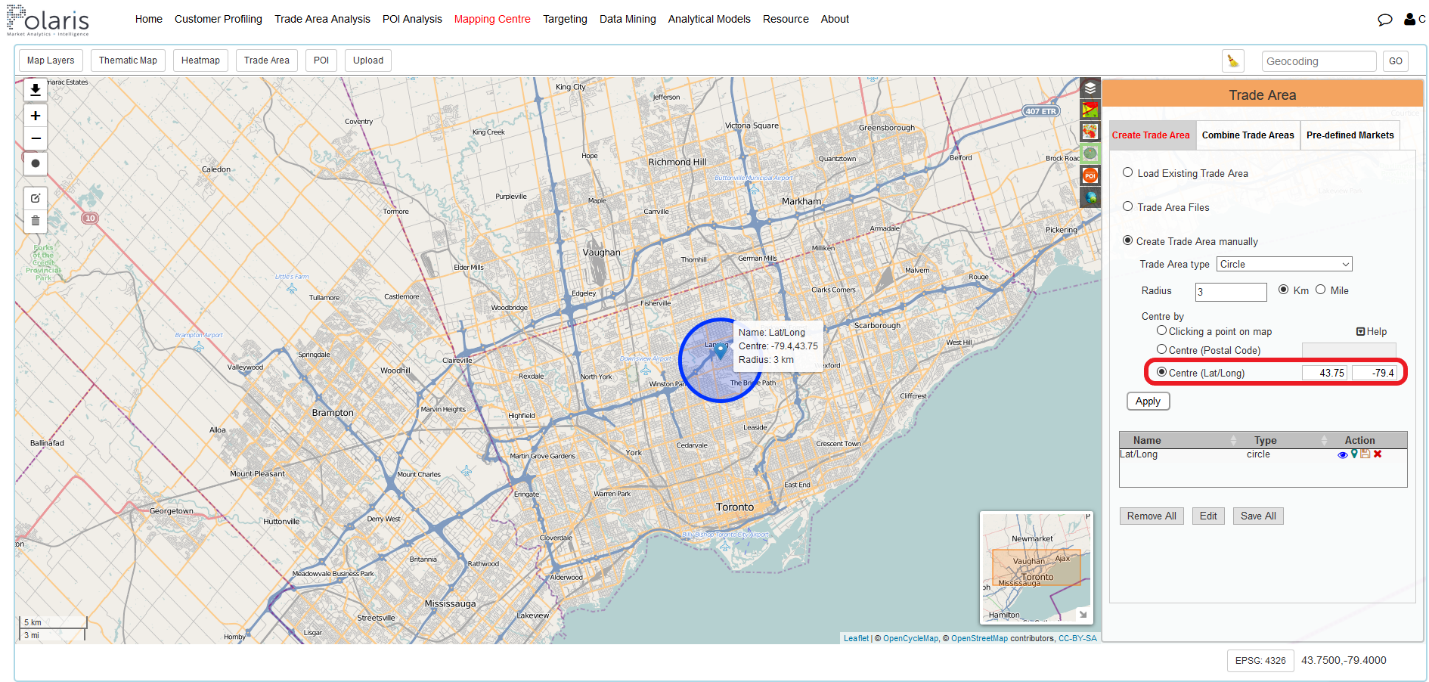 All of your customized reports you make can now be shared with people in your group with the click of a button!

For uploaded POI files, you can now choose to "Display all labels" to add labels from your POI file onto the map!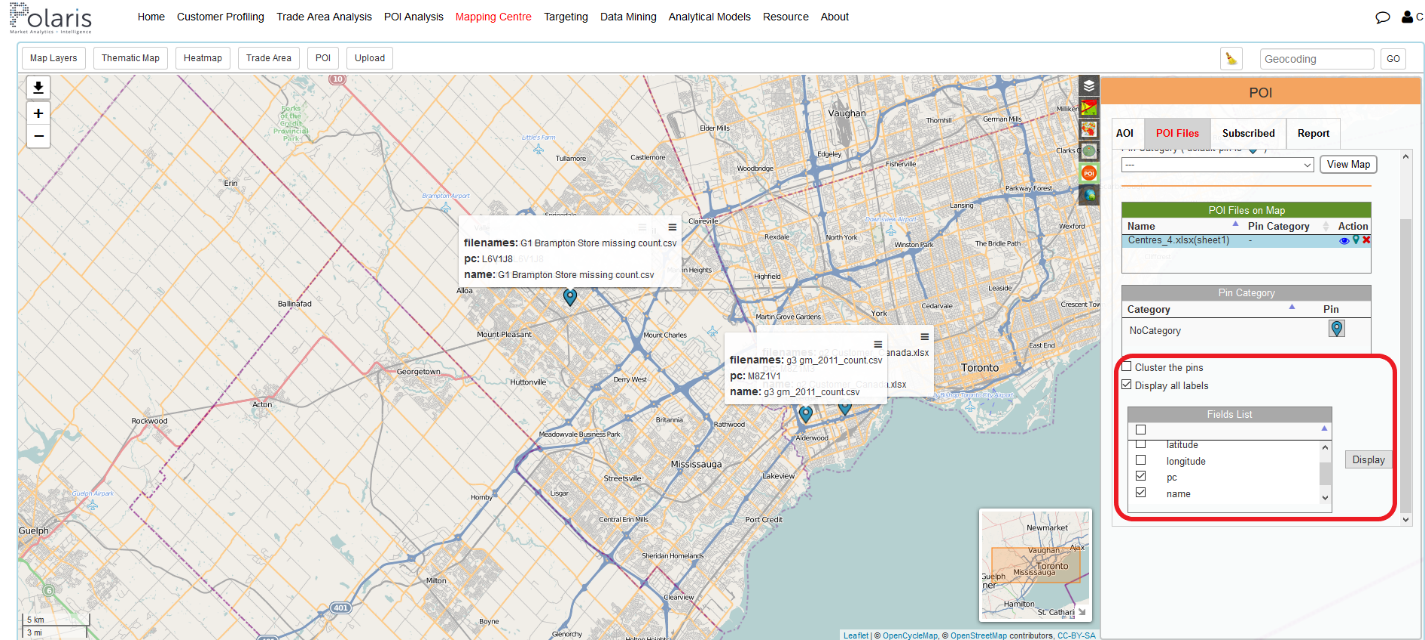 The Data Mining module got lots of love this release with many issues being fixed.

The spinner would spin infinitely when making a Cluster ID
Filtering had repeating variables
There were some issues selecting clusters to export
We improved some wording in the pop-ups
Improved the numbering format to make it easier on the eyes.
We made a couple improvements to graphing.
Bug fixes:
Some minor improvements were made to both displaying and downloading your reports.
Trade area reports will no longer incorrectly come up as N/A.
Fixed a bug in targeting markets resulting in error.
Some truncated names of predefined markets were fixed.
Point based files are now implemented more efficiently throughout Polaris.
In the POI module, within the subscribed tab, we fixed a bug related to displaying points in Yukon Territory.
We fixed issues with naming and changing pins in POI.
Fixed an issue preventing sharing with some group members.
Our Rel8ed POI data has been updated to a newer version.