Release Notes October 30, 2020
Thematic Maps, KML, FAQ, and Customer Files
This month's release includes new features like a Thematic Maps page, enabling KML file uploads, a user FAQ, sharing Customer Files, and bug fixes and enhancements. 
New Features!
We added a Thematic Maps page! Hover over the Mapping Centre module to see a dropdown menu. You can now upload thematic files directly instead of uploading in the Mapping Centre. Browse all your uploaded and created Thematic Files and Maps with the Thematic Actions and share these files with your group as you like!

You can now upload KML files! Go to Trade Area Analysis, then Upload Trade Areas, and you can upload KML files through the Multiple mode and selecting Custom Shape as your type. If you used Google Maps or a mapping/GIS software to create sales territories, custom regions, or other kinds of geographic shapes, you can export these shapes from those software/apps and import them as Trade Areas on Polaris.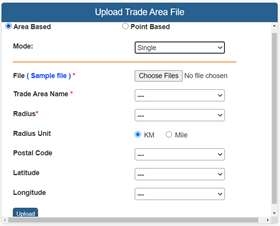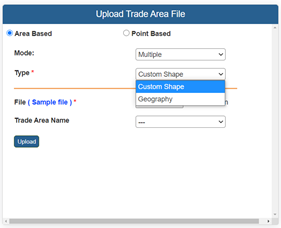 We added a user FAQ! This answers some common user questions, and can be found by clicking the user icon on the top right of the app. (We recommend referring to the User Manual for a more in-depth guide on using Polaris!)

Common questions include, "Do I have to upload my own files to use the modules in Polaris?"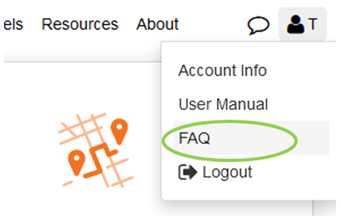 Enhancements!
We improved land area calculations for Areas of Interest in the POI Panel in the Mapping Centre.
Improved Data Mining module's stability.
You can now share Heat Maps with members of your group! In the past, if you wanted to plot a Heat Map, you needed to upload a Customer File, then load that as a Heat Map. Now, if a member of your group has already created the Heat Map, you can ask her to share it with you. Alternatively, if a teammate has found prospects using our Targeting module and plotted those top prospects as a Heat Map, you can also ask your teammate to share that with you.
We enhanced visualization of the outline of shapes that are created in the Mapping Centre. Shape outlines are now more consistent.
We reduced loading time for the Trade Area Panel in the Mapping Centre.