Release Notes September 25, 2020
User Interface, Data Mining, Weather, and Quiet Updates
This month's release involves a cleaner interface, new features (support for different kinds of files), improvements to the Data Mining module, the introduction of Weather Analysis, and many bug fixes and enhancements. 
Census Tracts (CT) are now supported as a Trade Area! You will find this option on the drop-down while uploading, next to FSA and DA. Additionally, FSA and DA files are now under Area Based Trade Areas.
File Header Validation and Upload: Users will now also receive a pop-up message of changes made to headers or entities. Our algorithms have always modified the headers in the backend, but now you can see exactly what they are being changed to. (The maximum number of characters for a header name is 32).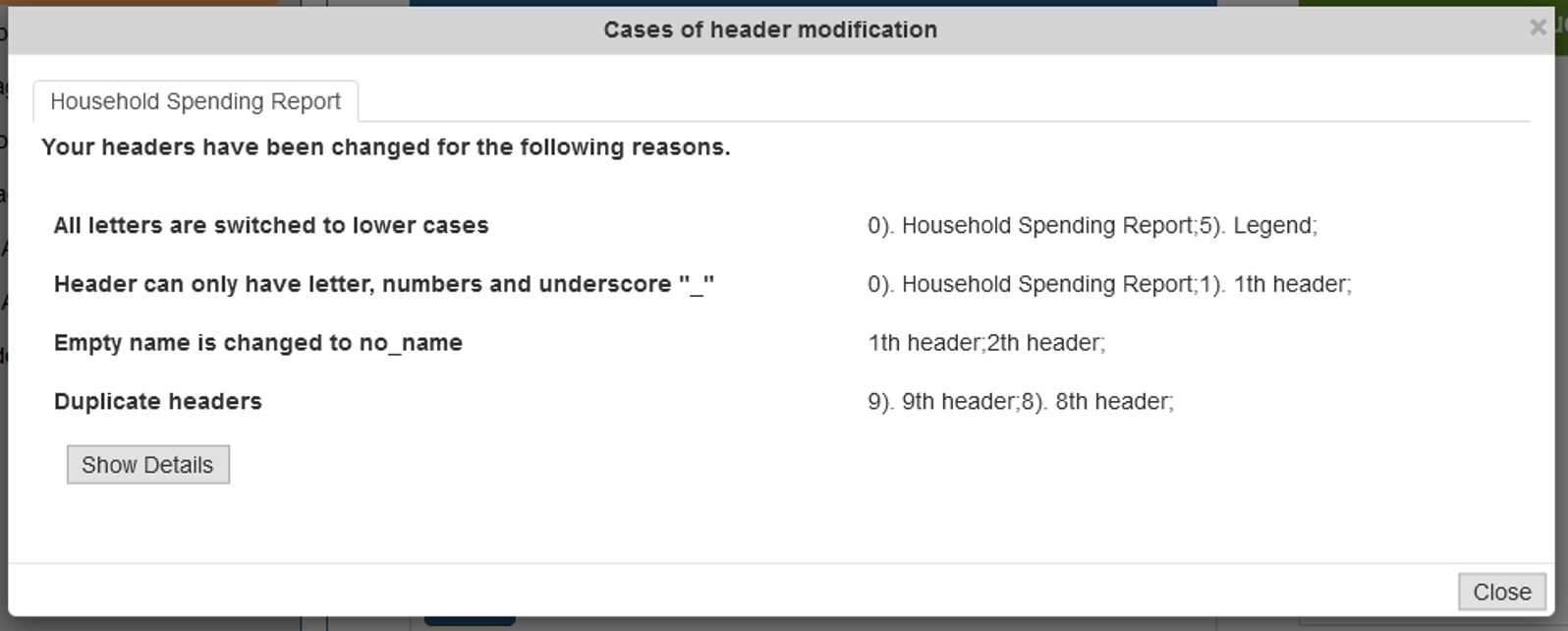 The Weather Analysis module is now live with basic functionalities! By selecting a Trade Area, you can access weather data such as temperatures and precipitation amounts. Much more will be added to this module in future updates. (Please contact your account manager for more details)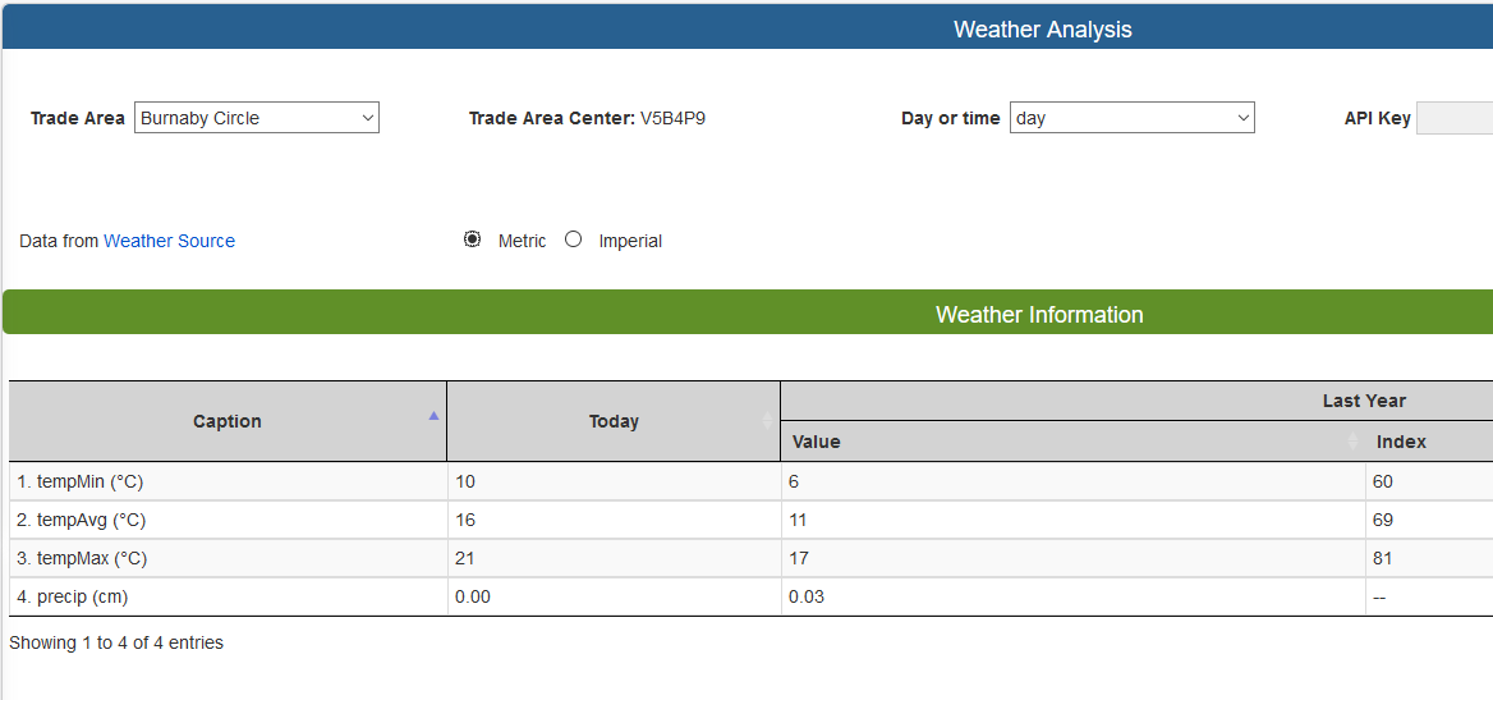 A Compare Tab has been added under Trade Area in Mapping Centre! This offers the same function as "Compare Profiles" in the main app menu, and is an efficient shortcut.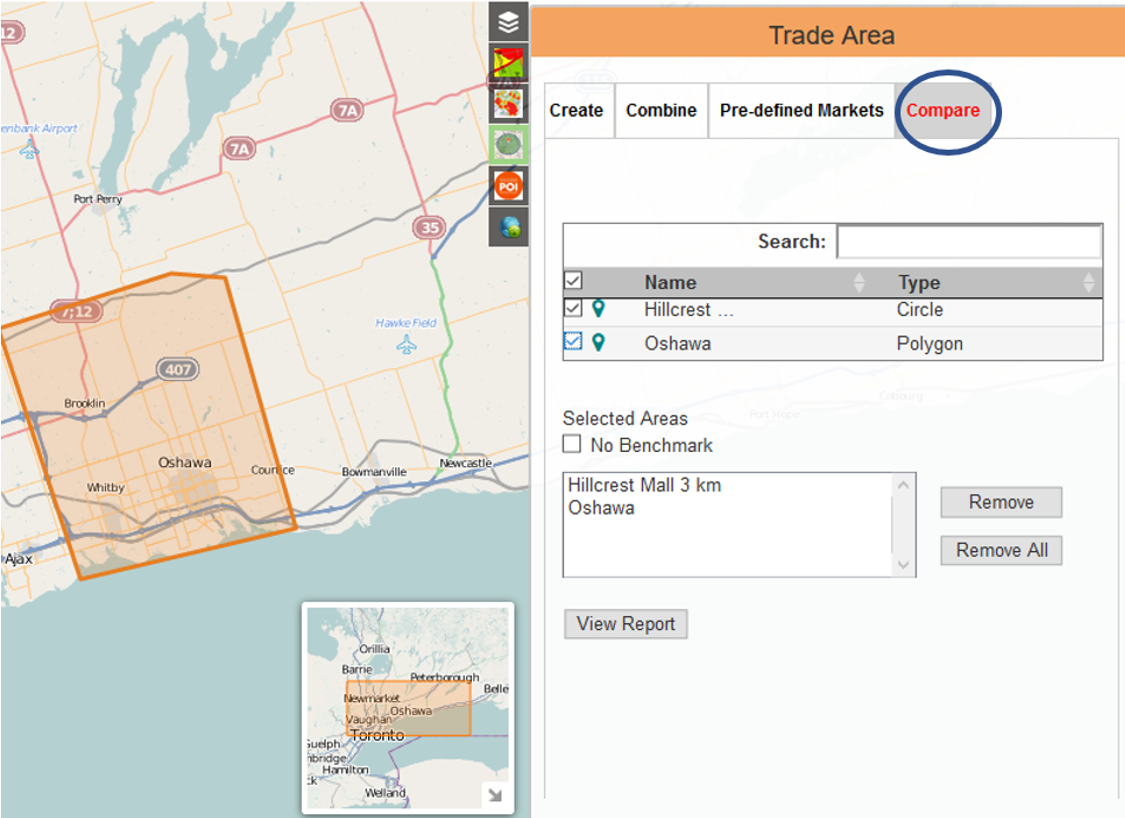 "Select All", "Deselect All", and "Delete All Selected" buttons have been added to zone files in Targeting.
Note: Deleting items here will PERMANANTLY delete all instances of the specific zone across your account.
The Data Mining Module has been updated. Individual projects can now be saved and loaded off of any uploaded dataset. A tab has been added to manage each project. (Files can now also be converted to Data Mining from the "Uploaded Files" page).

Multiple Sheet Upload Support for Data Mining (coming to Customer Files/Trade Areas/POI Files soon). While uploading an Excel file, you will now be prompted to select the sheet you want (if you would like to upload both sheets, simply re-upload your file again after, choosing the other sheet instead).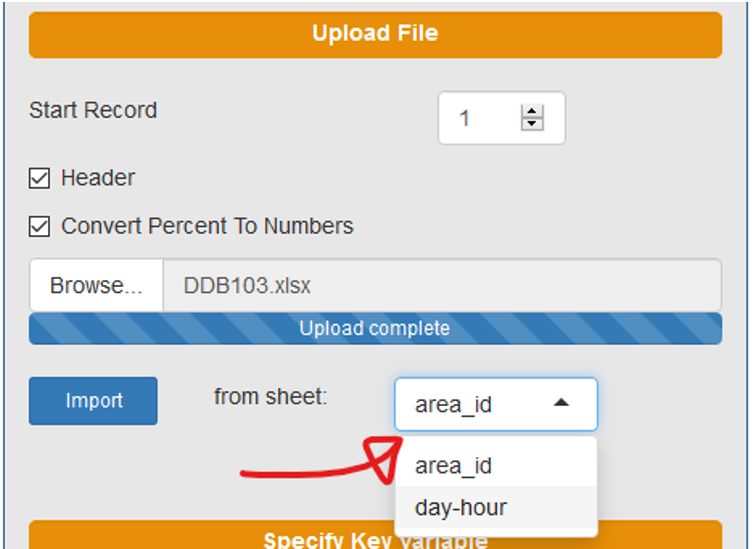 Enhancements & Bug Fixes
File Uploading / File Management
Unnamed files/areas/entities will now automatically be renamed to "no_name". If there are multiple entities without a name, a number will be appended signifying their order.
Duplicate entries fix: Columns and/or entities with the same name will now automatically have an "_#" attached to them – this should make discerning their differences much easier when mapping. (Although we still recommend naming your columns/entities differently to begin with)
Limited the radius for Trade Area Files to under 200 km to ensure faster uploads.
Mapping Centre / Trade Area Analysis / POI Analysis
Fixed edge cases where a processing error would result in the loading spinner spinning forever.
Viewing Pre-Defined Markets under Trade Area in Mapping Centre will now show a pop-out tab instead of redirecting the user to reporting center. (A nice quality-of-life change if you wish to only briefly view Pre-Defined Markets)
Targeting
Uploaded Customer Files without a customer count (usually this will be just a list of postal codes) can now be combined when creating a market (Union, Intersection, Subtraction).
Reports / Reporting Centre
A prompt will now appear when delete a file that is set as the current default benchmark. If you proceed to delete the file, the new default benchmark will automatically be reset to Canada.
Fixed issues in Reporting that occasionally caused data to be missing or display as 0s.
Drive time areas should now display properly on reports.
UI/UX Improvements
Many pop-up descriptions have been updated to be more clear.
Highlights have been added to the main homepage icons!
Panels now have a more consistent look-and-feel.
The loading spinner should now be more consistent during processing.