Be Human: The Journey to Capture and Codify Human Emotions
Conference on Big Data and Information Analytics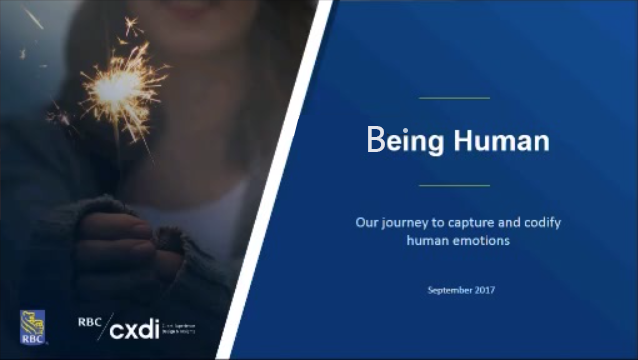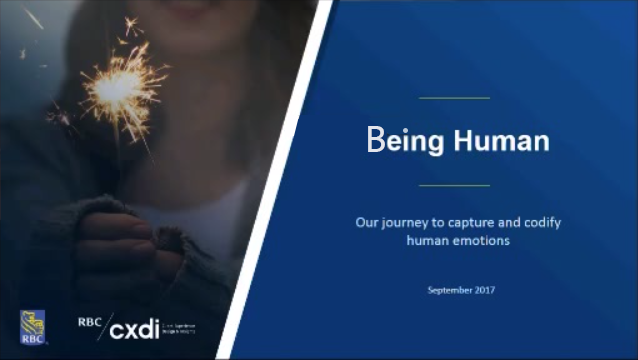 We invited a nationally recognized partner, RBC, to share their experiences at the Conference on Big Data and Information Analytics at the Fields Institute at the University of Toronto.
RBC is a large financial institution with many banking locations across Canada that deeply values the interactions between their customers and employees. Being that large presents RBC with challenges such as ensuring that their customers have a consistently positive experience across all branches. In this presentation, Neil Balbirnie emphasizes the importance of connecting their customer's emotions to their experiences in order to design products and digital services that fit their customer's needs. Ultimately, Neil wants to create better customer experiences to increase customer loyalty.
With 12 million customers, RBC has a lot of data, transactional, survey, and behavioural data. RBC's data scientists ask conduct behavioural analytics to answer the following questions:
Who buys what?
How are they buying it?
Where did they buy it?
When did they buy it?
Why are they buying it?
Will they buy again?
When companies need additional external data or don't have 12 million customers or the budgets associated with Canada's largest bank, they can come to Manifold and Polaris to answer those questions.
Neil and his team analyze big data including internally acquired and externally licensed data to acquire customer insights and ensure both RBC customers and employees feel good about their interactions. Through customer surveying, RBC is able to determine that walking a customer out of the branch makes the customer highly satisfied. They continue to collect valuable opinions from their clients over time and use scoring to determine if overall, their customer satisfaction has been improving. RBC also gains customer insights by collecting behavioural data and leveraging analytics tools such as voice, linguistic, and facial recognition software for sentiment analysis. These tools analyze facial expressions, writing or speaking tone in real-time and provide real time information to RBC customer service agents about their client's potential feelings. Using this software, RBC is able to pair suitable agents with the right customers. Overall, RBC works to maximize customer retention and employee satisfaction by marrying machine learning techniques with their qualitative and behavioural customer data.
If you have any questions about Neil's talk, do not hesitate to contact us. In addition, if you would like to be invited to next year's Conference on Big Data and Information Analytics or are interested in presenting at the conference, please let us know.
You can watch the video here.