Release Notes June 3, 2020
All About Geography: A More Granular Level of Geography, Mapping, and Our New Geography Report
If there was one word to summarize the highlights of this release, it would be "geography". We added support for a more granular level of geography for Trade Areas and for Thematic Maps. We also added a new report, the "Geography Report". Of course, in anticipation of a delayed patio season, we also squashed some bugs.
We added support for the use of Dissemination Areas (DAs) as Trade Areas. DAs are much smaller than FSAs and a little larger than postal codes, as you can see in the picture below. DAs typically contain 400-700 people and cover all of Canada. You can create DA Trade Areas by uploading a list of DAs as a Trade Area File.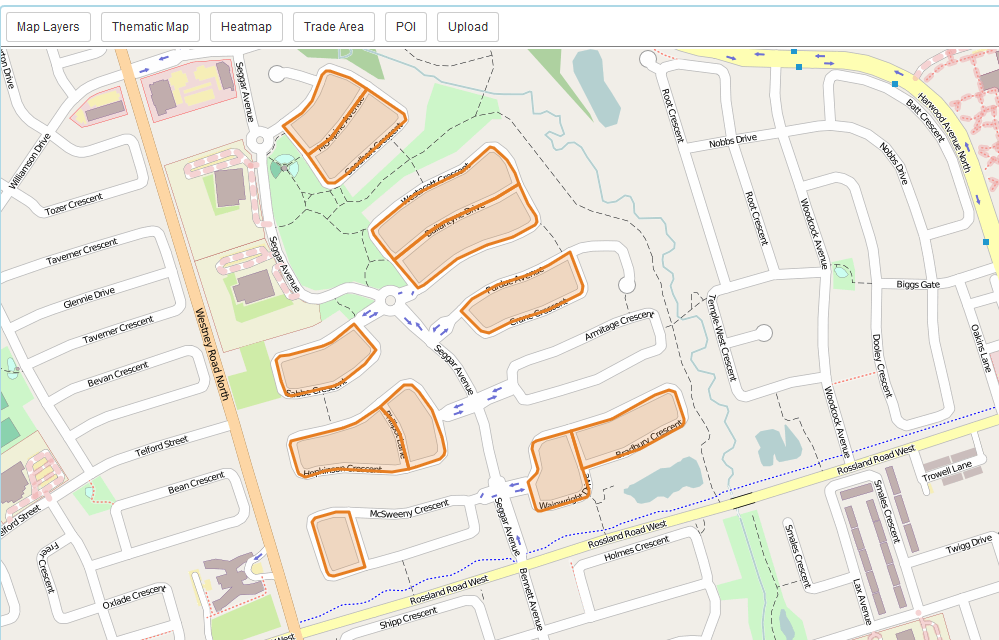 DA Files need to have the DA field at the minimum. Other fields such as score are optional.

We also added support for DAs on thematic maps. This allows users to visualize data at a much more granular level as depicted in the map below: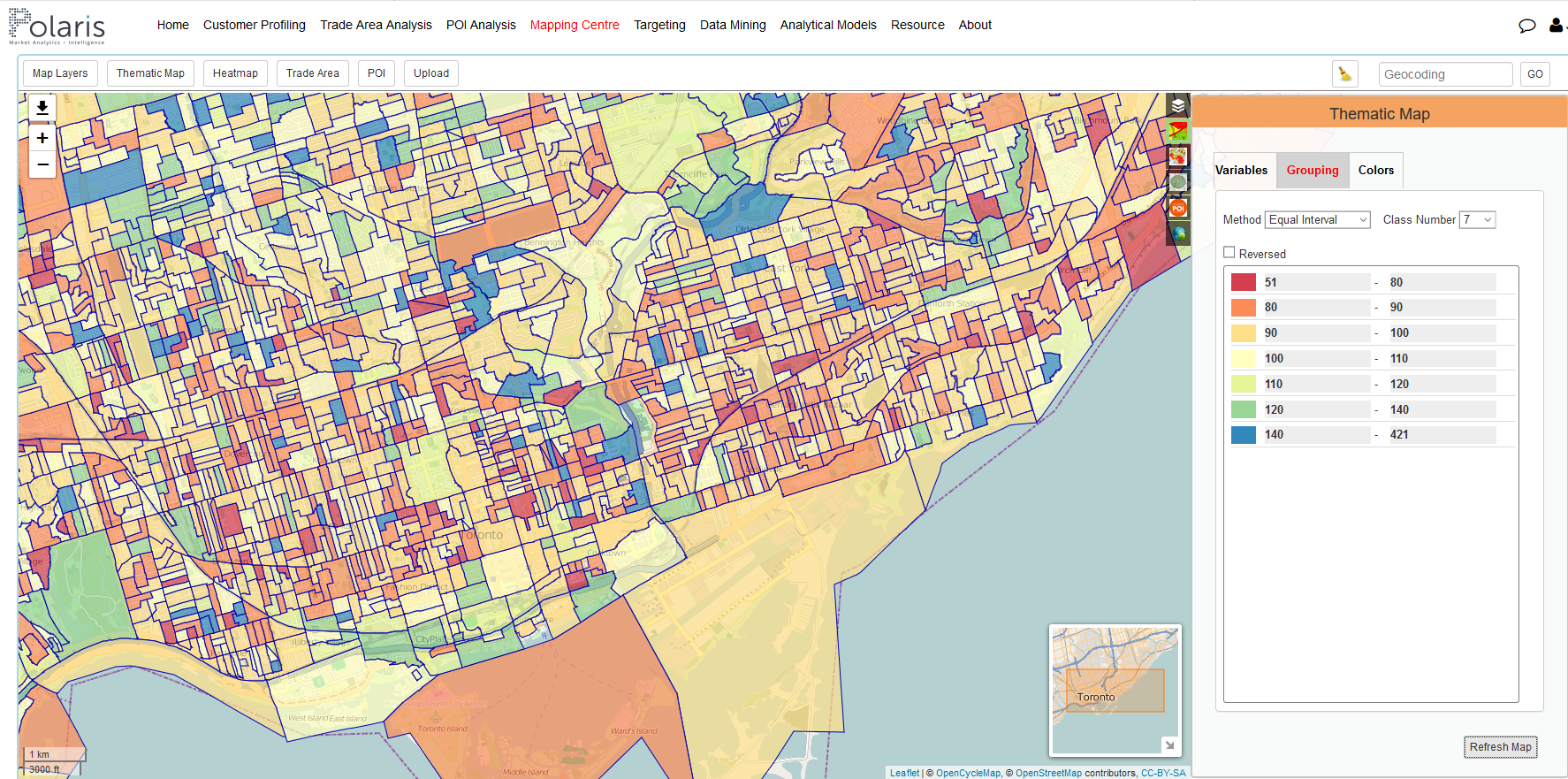 We added the Geography Report for all users. This shows the geographic distribution for customer files, i.e. % of customers in each province, CMA, and urban vs. rural.

This is particularly relevant when choosing the right benchmark to compare customers to. For example, if customers are 50/50 Montreal/Toronto, then you may want to set up a custom benchmark that is reflective of those two CMAs rather than a national benchmark, which includes many rural communities.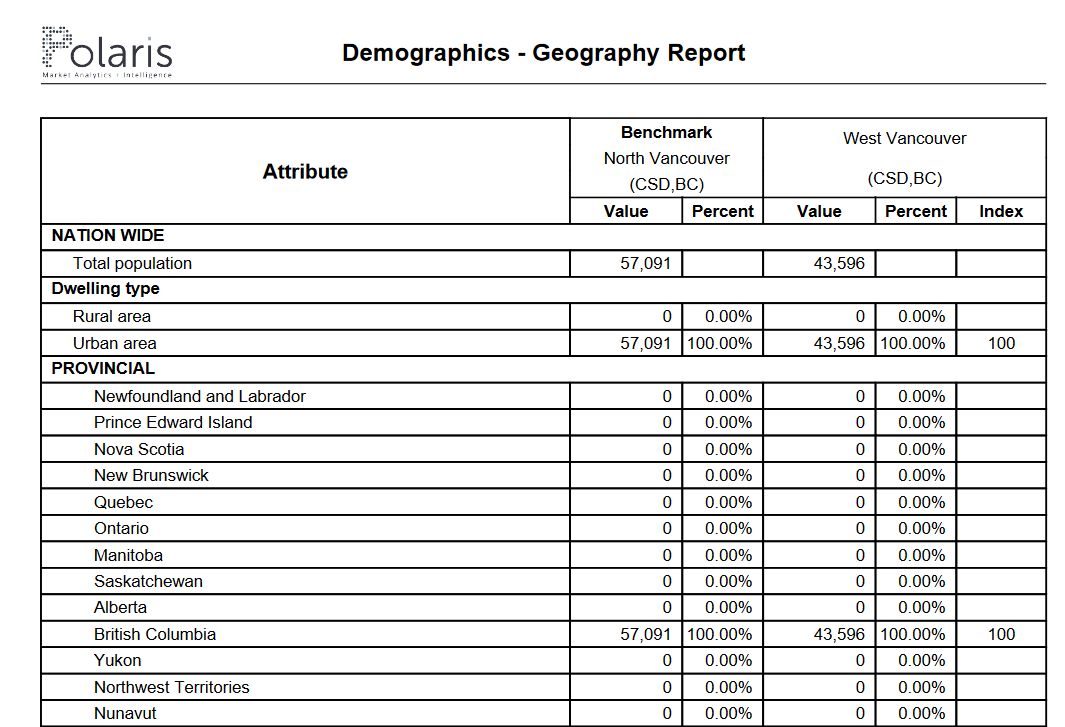 We made some aesthetic fixes for Reporting Centre, downloaded reports, Mapping Centre including POI Analysis.
Mandatory fields in Trade Area file upload now contain red asterisks* .