Release Notes January 11, 2021
New features, faster loading times, and an improved user experience
This month's release allows users to run Customer Profiling with Dissemination Areas (DAs), to import shapefiles into Polaris as Zone Files for Targeting, to hide POIs and POI Labels for individual points, to use a more sophisticated Gravity Model, and to download Customized Reports more quickly.
New Features!
Customer Profiling – Geographic level option – Dissemination Area! You usually have your customer's postal codes and have always been able to run Customer Profiles using postal code information. Some of you have had DA-level customer information. Now you can run customer profiles with DA-level customer information on Polaris!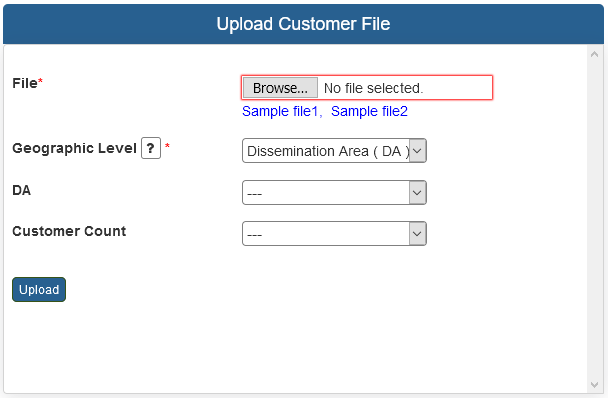 Export your trade areas to KML files! Have you drawn a trade area that you like? Used our Drive Time algorithm to create a trade area? You can now export your trade area as a KML file and visualize it in your favourite GIS software. Once you have loaded or created your trade area in the Mapping Centre, you can select it for an Overview Report and an option to export KML may be available for you to select! Contact us for information about how to enable this feature.

Mapping Centre-Hide POIs and labels for specific POIs! When you are displaying POIs and POI labels on the Mapping Centre, you can now hide individual POIs or POI labels. Click once on the POI label to see the options "Hide This Popup" and "Hide this POI". If you hide the popup, you can display it again by clicking on the POI pin.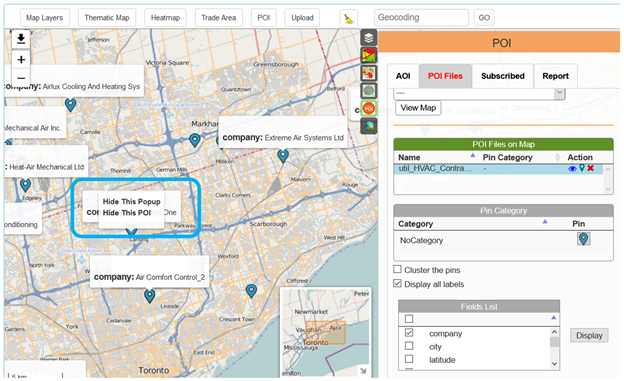 Using Shape Files (.shp)! You have been asking us how to use other kinds of files with Polaris. In the past couple releases, we set up capabilities to import .KML and .SHP files onto Polaris. You were able to use .shp files as Trade Areas in the Mapping Centre. Now you can use .SHP files as Markets and as Zone Files in Targeting. In other words, now you can create trade areas in your favourite GIS software like Google Earth or ArcGIS and QGIS and use them in Polaris.

Gravity Model-More sophistication! We are always striving to serve you better. We recently refined our Gravity Model to give you tighter trade areas. Below is the result of our refined Gravity Model: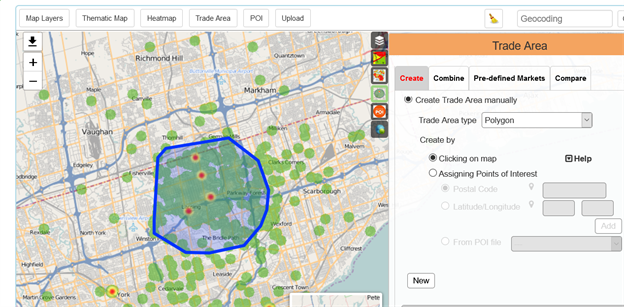 We found ways to increase the download speed for Customized Reports!
We enhanced Feature Selection for marketing inputs and for some reports like CanaCode lifestyle.
Ongoing improvements to the UI throughout Polaris Intelligence.