Why Do Media Agencies Use Polaris Intelligence?
What is Polaris Intelligence?
Polaris is a self-serve data and analytics platform used by media agencies and many other marketers.
Who uses Polaris Intelligence?
Polaris subscribers range from media to non profit to financial to retail organizations. In this post we focus on how some top media agencies leverage our webapp to find and better understand their target segments in any market, contextualize content and messaging, and find the best media channels to reach prospects.
Their Thoughts
"What I love about Polaris is that I can take the persona from customer profiling or segmentation to messaging and the creative, to finding the right media channel in the right markets at the right times to reach the persona!"
"We used to just pick major markets, Toronto, Vancouver, Montreal. I love that we can now back up our choices, like Winnipeg, with numbers!"
What does Polaris Intelligence offer?
Polaris provides valuable insights that can help media and ad agencies serve clients better all across Canada. Some use cases include customer profiling and segmentation, finding specific target demographics, determining the best media channels of outreach, strategic planning, targeted promotional messaging – and so much more! All modules on Polaris are deeply integrated, meaning data can be saved and exported to use in other modules and downloaded to your computer for further analysis.
With Polaris, our clients access current-year statistics for any geographical area (both major markets and all other markets) on:
Percentage of prospects who get 9 or more hours of ad exposure travelling by foot, car, or transit each week in a town like Oakville, ON (

Other Media Advertising

report)

Percentage of target consumers who feel the need to check social networking sites every day in a city like Vancouver, BC (

Psychographics

report)

Percentage of people who have started their own business in the past year or expect to do so in the upcoming year in a in a neighbourhood like Anjou in Montreal, QC (

Life Events

report)
Polaris's capabilities extend far beyond simply generating one time reports. All data on our web-app can be visualized at the 6-digit postal code level on street maps across Canada! You can use our web-app to find and map any target market using public data, our licensed clean granular data, or any data sets that you choose to upload yourself. Check out our blog post on how you can use data sets to find your top prospects.
Find Your Target Market
Pick and choose from any of our 20,000+ variables to define your target and find them in any market. 
For example, you can find targets who are characterized by our "Artistically Ambitious" lifestyle cluster in a city like Toronto, ON (CanaCode Lifestyle Clusters).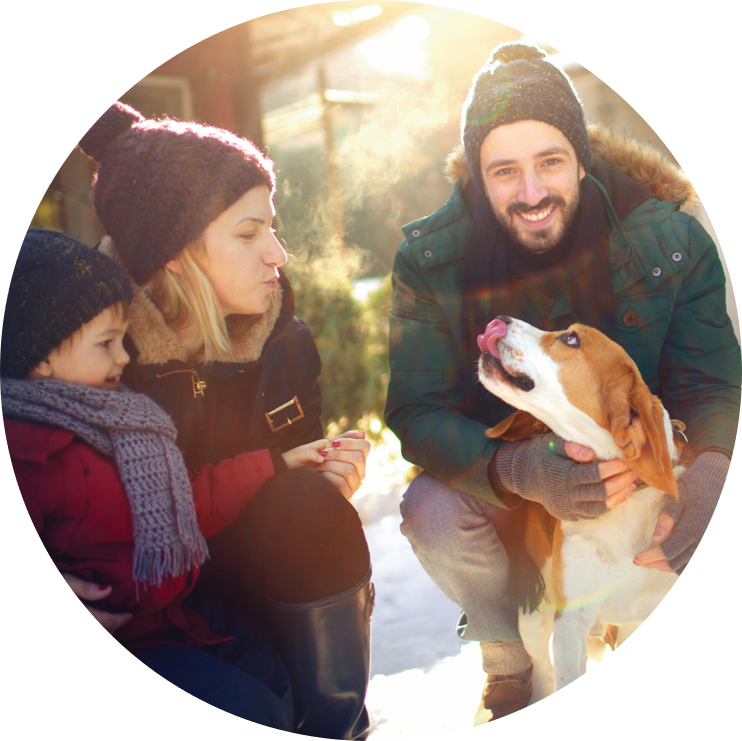 CLUSTER G40 – Artistically Ambitious
(0.87% of Canadian Households)
LIVING AND DWELLING
Consumers in this niche have an average household income of $111,434 and they live in dwellings whose average value is $662,927. They live in mid-sized (2.44 person on average) households in Vancouver (15.3%), Toronto (12.2%), Montreal (11.7%), Calgary (10.0%), and Ottawa (7.3%). They more likely live in low-rise or row/semi-detached houses that were built before 1960 or after 2010. Since the old dwellings often lack laundry equipment, this niche frequently uses laundromats.
ETHNIC BREAKDOWN
This cluster has above average numbers of people with European (13.6%), Chinese (5.3%), West Central Asian, and Middle Eastern (3.0%) ethnicities, with 1.4x more Jews than the Canadian average.
EDUCATION AND EMPLOYMENT
They are well educated – with 1.3X the average percentage of university graduates with degrees above bachelor level (and 1.8X the average with earned doctorates). Many of them work in arts, culture, recreation, sports, science, and management.
SPENDING
Members in this cluster spend more money than average on their mortgages, home improvement, computers, personal care, hotels, education, recreation and travel, gifts, and clothing.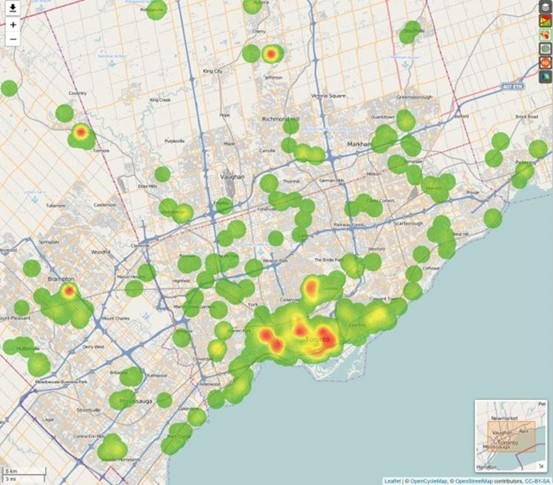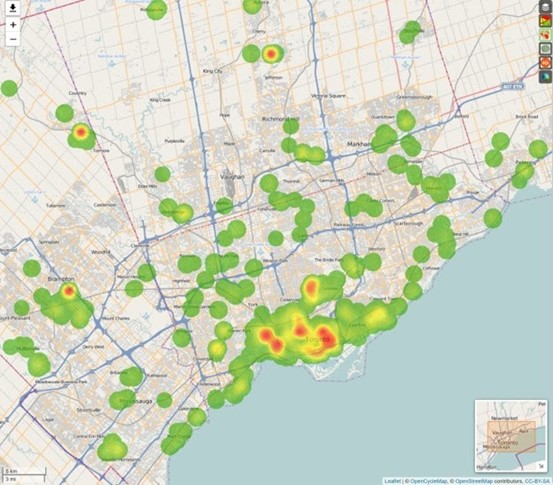 The locations of the best target prospects can not only be mapped, but exported (at the postal code or FSA level) for further use in targeting ads to the right neighbourhoods.
Understand How to Best Reach Your Target Market
Polaris can be used to profile the top 10% of the Artistically Ambitious cluster in the Toronto CMA using our media reports on TV Usage, Out of Home Media, Internet Usage, and Radio Usage to gain valuable takeaways on how to reach them. Insights in our customer profiling module can be compared to any defined benchmark, like the Toronto CMA average, to measure exactly how different this target demographic is. Using our media reports you can find the best channels and methods to target our top prospects by leveraging insights like:
42% of our targeted postal codes watch suspense and crime drama TV programs frequently (6% higher than the Toronto CMA average).

28% recall seeing an out of home billboard or poster at a subway station, platform or train in the past week (10% higher than the Toronto CMA average).

23% browsed the CP24 website in the past month (17% higher than the Toronto CMA average).

18% of this cluster searched online for a product, brand or service after hearing a radio ad (7% higher than the average for the Toronto CMA).
About the Data
Polaris ensures that all the data is not only up to date, but as accurate as possible. The data is modelled by Manifold Data Mining Inc., a company with decades of experience in leveraging their models for custom client data projects.
Questions?
If you are interested in finding out how Polaris can help fill any data and analytical needs you may have, please don't hesitate to contact us for a free demo or consultation.