Release Notes February 7, 2022
New data vintage, new features, new enhancements
We recently said hello to a New Year and today we will say hello to new data! February's release introduces the 2021/2022 data vintage. We added new features to the gravity model to provide users with a more accurate and precise report. Not to mention, with historical profiling, Polaris users can now create reports using 2019, 2020, and 2021 demographic and consumer behaviour data! To top it off, we implemented several enhancements to make your Polaris experience smoother and better. 
New Data!
We have updated data to include statistics from the 2021/2022 vintage!

Amongst many changes, 2021/2022 saw a robust COVID recovery period. We incorporated these changes into our current-year updates, for example in the Employment, Labour Force, and Household Spending reports.

Not only did we update our data to give you the most accurate results, we removed 778 inactive postal codes and added 3445 new postal codes. 

Since the data is new, your previously saved custom report template will need to be saved again to reflect the changes.

Moreover, if you wish to use the latest data for your saved Trade Areas, Customer Files, or Markets (from the Targeting Module), please recreate your saved Trade Areas or Markets and please reupload your customer files. With new data comes new postal codes and retired postal codes. Your previously saved files will not reflect those changes.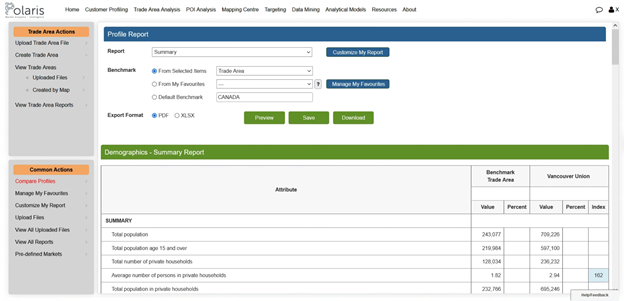 New Features!
Generate Different Types of Areas in Gravity Model!

You are now able to specifically choose which shape to generate your data within the mapping centre module––allowing you to gain more precise and accurate representation of data points further away from the centre. The options include a circle or a minimum convex polygon (the smallest possible shape that covers all your customers within the selected percentage). To learn more about this new feature, click on the question mark icon beside it!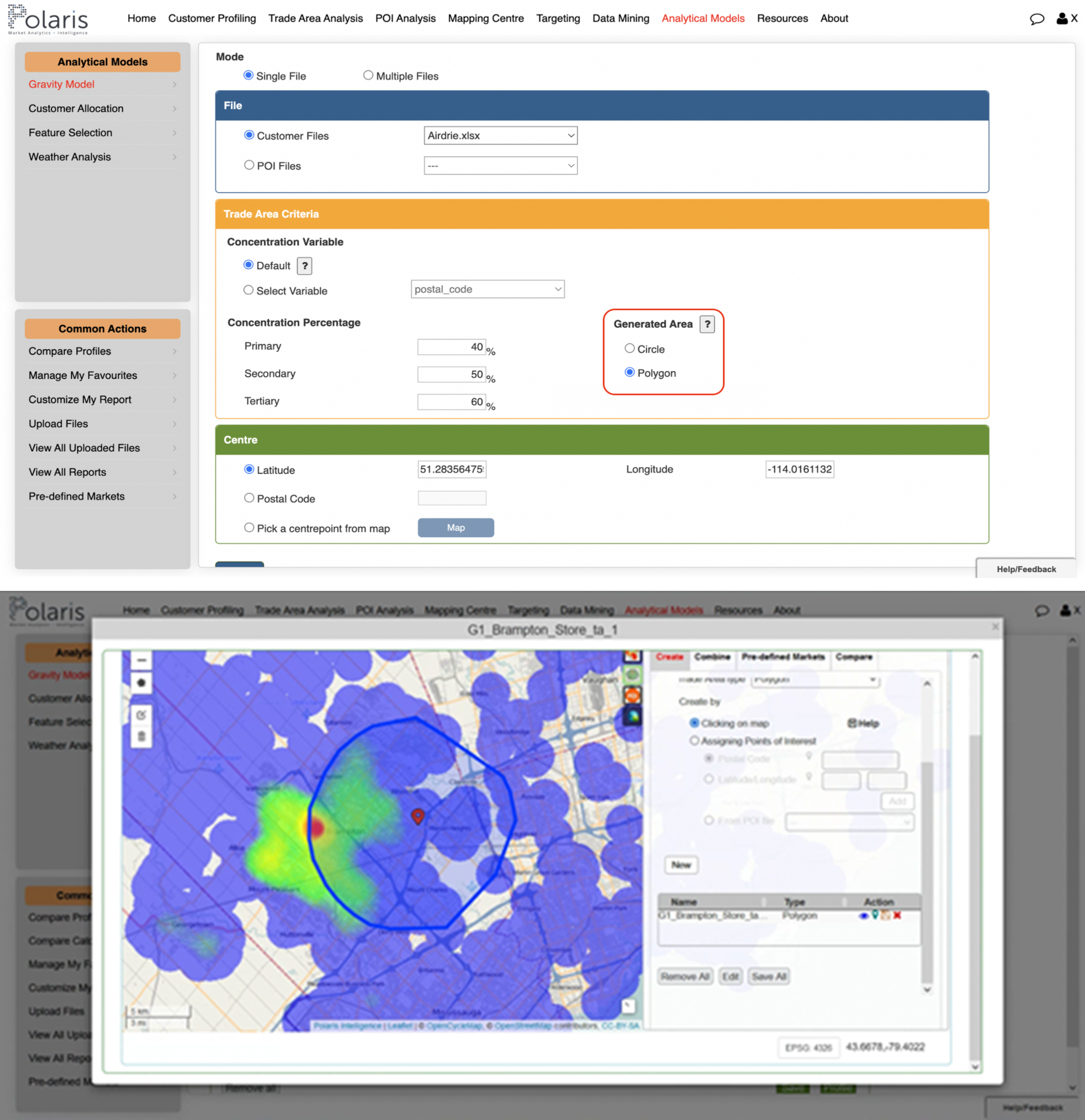 Map All Targeting Variables!

Now in the targeting module, you are able to map any variable you choose from the scorecard. This gives you greater control over how you prefer to have your data displayed. Please contact your account manager for more details.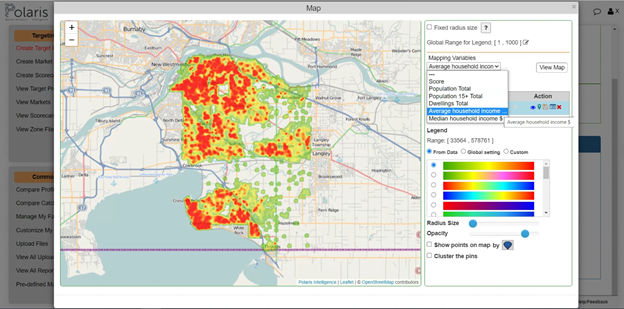 Create a Report Based on Data from 2019, 2020, or 2021!

You are now able to create a trade area report with variables from 2019, 2020, or 2021. We have created postal code datasets for each year to give you a precise and accurate report. Thus, this new feature allows you to better understand how the statistics for each report changes over the years. Please contact your account manager for more details.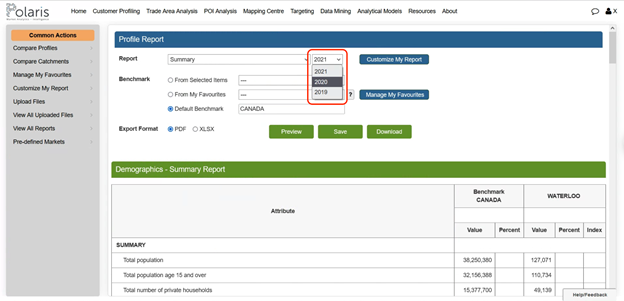 Enhancements!
We have improved the alignment of our website for different display resolutions!  

We have made ongoing improvements to Polaris messages with the aim of helping you better understand the modules and submodules. 

Similarly, we have made improvements to our data descriptions and variables. Variables longer than their columns have been shortened with ellipses. All report variable names are properly capitalized as well.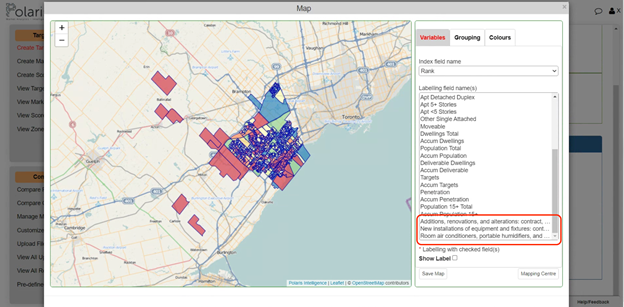 Our Data Mining module has been enhanced! From this release, you will be able to see numerous improvements in the Data Mining module such as new designs for plots to give you a more concise visualization.