Release Notes March 11, 2022
Enhancements and Behind the Scenes Improvements
Happy March! This release focuses on making Polaris more in line with your business needs. We improved the POI Module to use SVG files as custom Point of Interest Pins! We also implemented up and down arrows in the Compare Tab within the Mapping Centre's Trade Area section. We are always open to hearing your suggestions, so let us know what you think of this update!
New Features
Upload an SVG file as a POI Pin!

You can now choose to upload an SVG image as the pin image for a POI file in Mapping Centre–giving you a wider breadth of visual control. SVG files retain their high resolution when they are scaled up.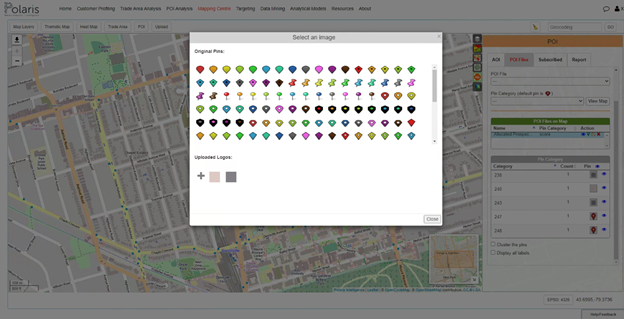 Substantial Enhancements
Up/Down Arrows in Compare Tab in Mapping Centre, Trade Areas

In the Mapping Centre Trade Areas section, users have been able to compare trade areas.

With this release, you can shift loaded trade areas, combined trade areas, and pre-defined markets up and down.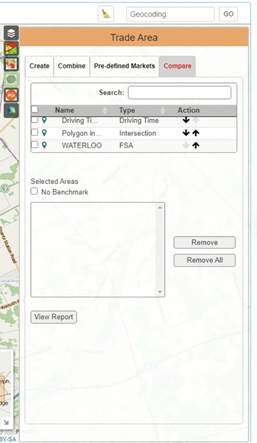 We have made the descriptions of our features more accurate and easy-to-understand for your convenience.
Save your Transformed Variables!
You can now save transformed variables in the Targeting module! This prevents you from having to repeatedly transform variables; making the process more efficient and fast. 

To save your transformed variables, click the save icon in the Scorecard.