Release Notes July 20, 2022
Trend Analysis, Targeting, User Experience Improvements
We hope that you have been enjoying your summer so far as we bring another new Polaris release! We have new features in the Trend Analysis module and the Targeting module, as well as many enhancements across the board to help you analyze data more easily. Please don't hesitate to contact us with any feedback or questions that you may have!
New Features
Trend Analysis

Concentric Circle, Triple Circle, and Driving Time trade areas can encompass multiple trade areas. You can now generate reports in the Trend Analysis module for individual trade areas within Concentric Circle, Triple Circle, and Driving Time trade areas!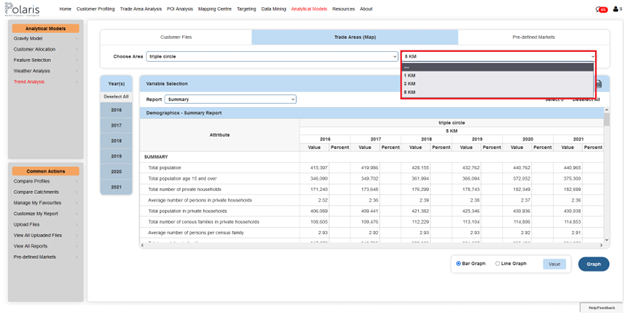 Targeting

You can now create Markets with Customer Files that contain Dissemination Area-level (DA-level) data!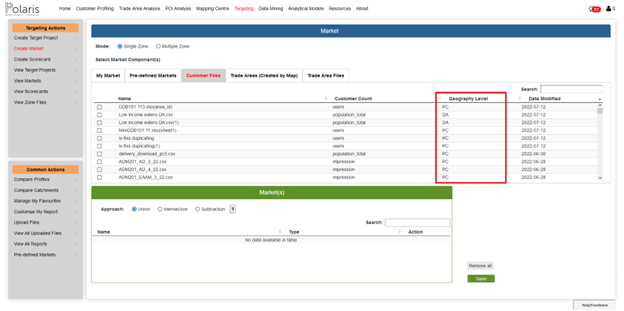 Enhancements
Trend Analysis

The Trend Analysis module now contains new headers to provide more details about the reports that you generate!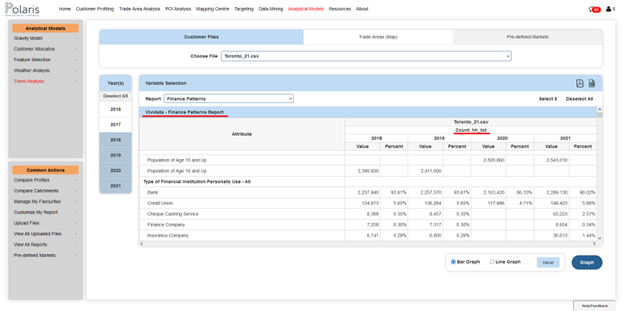 Customer Profiles, Targeting, Feature Selection: Benchmark Dropdowns/Radio Buttons

We are always trying to make our users lives easier. In Customer Profiles, you can now instantly change the benchmark with 1 click, just by using the dropdown menus. E.g. if your current benchmark is the Default Benchmark of Canada, as soon as you select one of your favourites from the Favourites drop down menu, Customer Profiling will refresh and your favourite will be the benchmark. That means users don't need to select the corresponding radio button. Benchmarks can be found under the Profile Report page, the Targeting Module, and the Feature Selection module.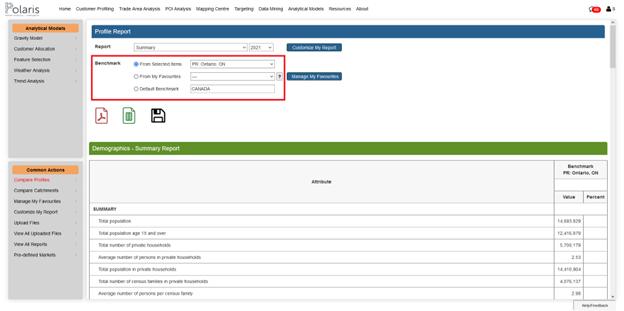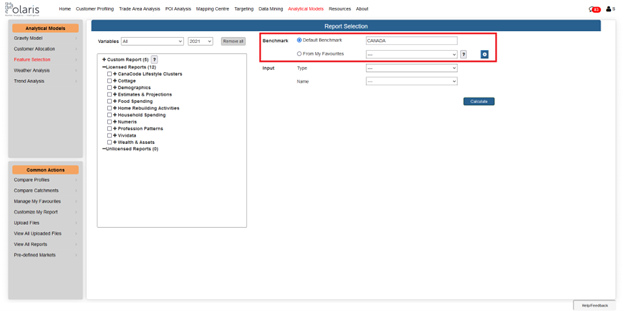 Bar Graphs

We reformatted bar graphs to display data in a clearer manner. Bar graphs can be found in the Summary report from the Profile Report page.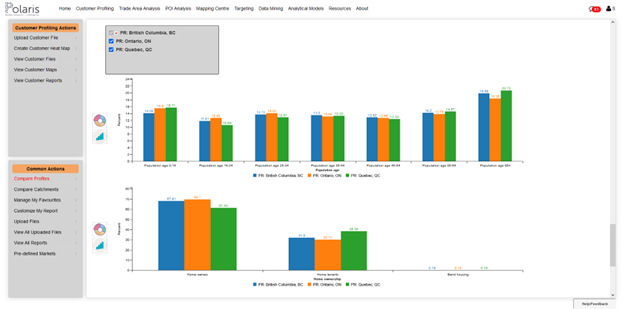 For more information, please contact your Account Manager or reach us at this link.