Release Notes June 10, 2022
Trend Analysis for Consumer Behaviour, Targeting, Custom Thematic Maps
With summer right around the corner, we are excited to introduce multiple new features in Polaris! This release, we made updates to the Trend Analysis, Targeting, and Mapping Centre modules that allow you to analyze data even more thoroughly. As always, if you have any feedback or questions, please be sure to let us know!
New Features
Trend Analysis

We integrated over 90 new reports to the Trend Analysis module that was introduced in the last release! You can now access historical reports on CanaCode Lifestyle Clusters, Household Spending, Wealth and Assets, and a variety of Numeris/Vividata Consumer Behaviour reports.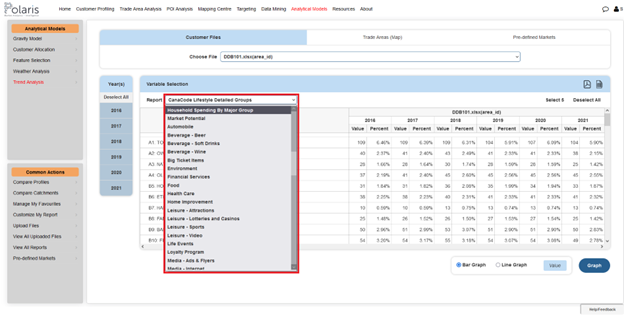 Targeting

You can now create and edit markets from your trade area files. To edit a market, navigate to the Targeting module, select "View Markets" under Targeting Actions on the left, then select Edit under "Actions" on the right.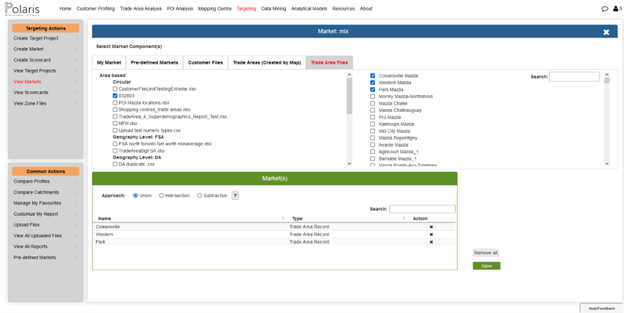 The default for our Targeting module is to calculate the score based on the average of all postal codes in the market you choose. If you want to weight your scores by a different or broader market, you can now weight your scores by any benchmark you choose!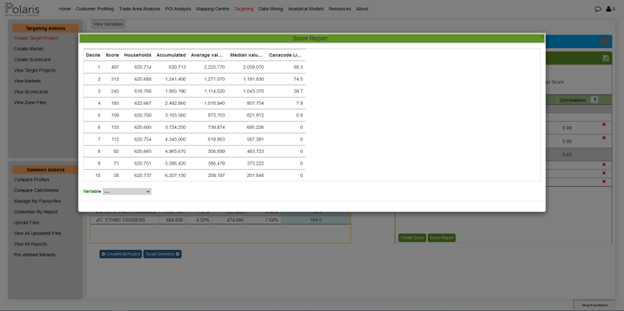 Want to make sure you are reaching more than one household or more than a certain number of people? Under Target Selection, you can now filter your top prospects by Total Population and Total Dwellings.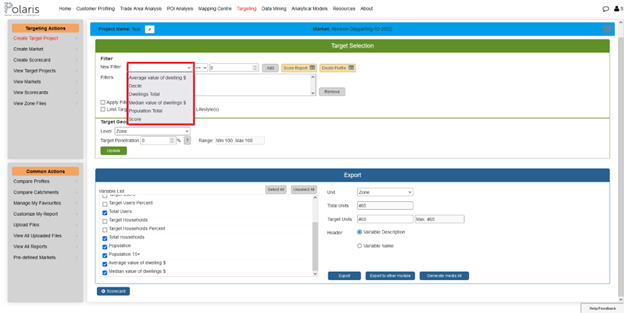 Mapping Centre

Custom Shape files can now be uploaded as Thematic Maps (i.e. if you defined your own boundaries for a map, those thematic maps may be visualized now too!)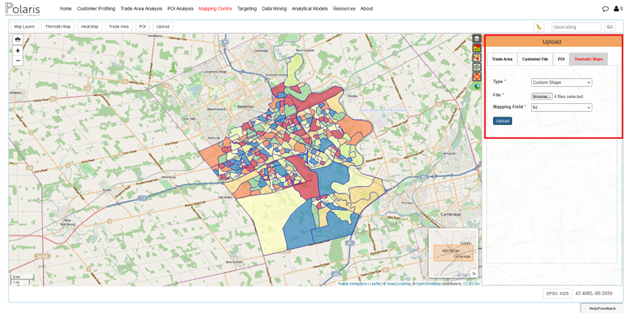 Zone Files

Zone Files are used in the Targeting Module. Dissemination (DA), Forward Sortation Area (FSA), and Custom Shape files can now be uploaded as Zone Files. You can upload them through the Upload Files page or through creating a New Market in the Targeting module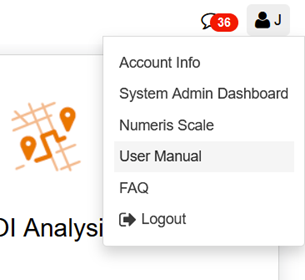 User Manual

With all these new features, we updated our User Manual. Find it by clicking on your user icon in the top-right corner, then clicking on the "User Manual" button.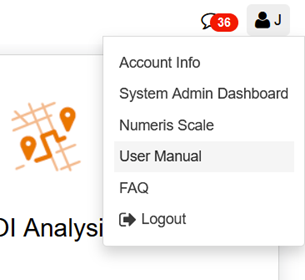 Have any questions about our new features? Want to learn more about Polaris and how we can help your business? Do not hesitate to Contact Us!