Release Notes March 8, 2021
New features, enhancements, and an improved user experience
This release, we turned on features like the Data Mining module, made enhancements to custom POI pins, enabled sharing more fields within user groups, and modified the Customer Calendar in Weather Analysis to give more detailed results. We are continually adding features that make Polaris consistent throughout the whole web application.
New Features!
Sharing Trade Area Files! You can now share Trade Area Files within your group. These may be KML or SHP files that you uploaded onto Polaris, or they may be circular trade areas that you uploaded, e.g. a list of all your stores and their catchment areas.

Introducing our Data Mining Module! Users can now access the Data Mining Module in Polaris! Clients use the Data Mining module to find trends and run segmentation. They analyze their own data, integrate their customer data with our 20,000+ variables, and find key characteristics of their own unique customer segments. Insights from these customer segments are often used to develop new business acquisition and retention strategies.

Contact us for more information or a demo.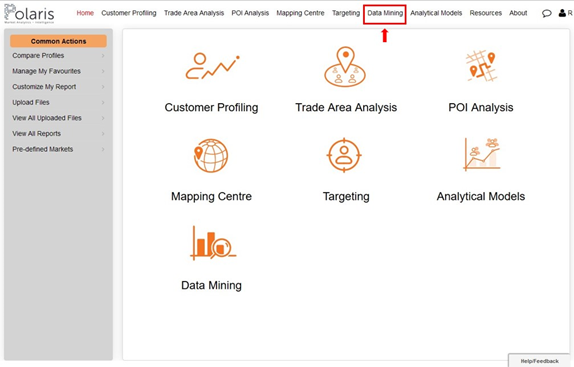 Enhancements
Custom pins now show your image's original aspect ratio.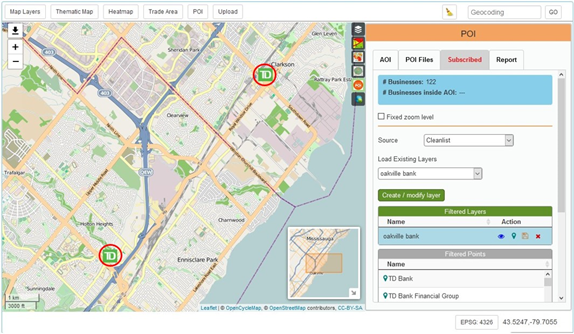 We found ways to increase the uploading speed throughout Polaris Intelligence to improve the user experience.
We made ongoing changes to the user interface throughout Polaris Intelligence to make our web app more responsive and consistent. For example, right-clicking gives you a more consistent menu (e.g. Edit, Rename, Delete, and other options)